Would you like to learn about a brand-new fog computing platform and prototype an innovative fog computing application? Join us for the FogGuru's hackathon and use your programming skills to design the most innovative application and win one of three Picoclusters.

Context
Fog computing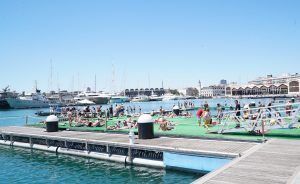 has emerged as a new way for managing and processing data collected by IoT sensors; and especially for smart-city environments this architecture has proved to bring many benefits in terms of improved analysis efficiency and enhanced data security.
At La Marina de València (a mooring dock for pleasure boats as well as a recreational and cultural hub located close to València's beach and commercial port) a batch of IoT sensors has been recently installed for collecting a variety of data including water and air quality measures, weather, height of the sea waves inside the harbour, people and car counters entering and exiting the area, etc. A brand-new fog computing platform is also installed to process these data in real time immediately after being generated.
The challenge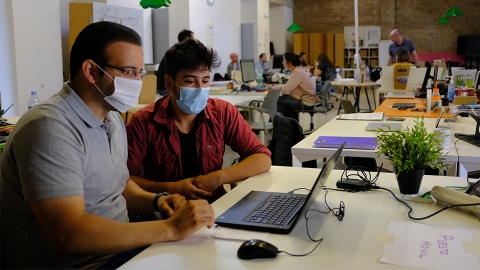 The Challenge of Hack the Fog! is to design and prototype innovative fog computing applications based on data collected through these sensors installed at La Marina de València. We expect developed applications to address one of the following topics (here defined in a very broad manner):
Improve the experience of boat owners who park their boat at La Marina: quality of life for people who live in their boat, navigation assistance, etc.
Improve the experience of people who come to La Marina to visit, enjoy the area, attend a sports or cultural event, eat at the restaurants, etc.
Improve the way La Marina can monitor its own management of the area.
Practicalities
The hackathon will be held onsite in València in Spain for local participants, and fully online for worldwide participants from March 26th to 28th 2021.
Application deadline: March 7th 2021.
Guide for applicants Apply as an individual Apply as a team
Contact
For any other information: contact us at hackathon@fogguru.eu.